Welcome to the Deemo Wiki!
Feel free to contribute and grow our tree!
Deemo 3.0 Trailer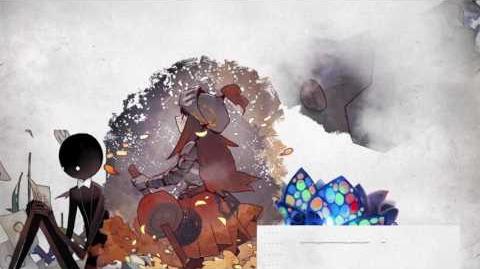 Deemo is a piano music video game created by Rayark Inc., an independent gaming corporation from Taiwan that developed the popular music game Cytus. The game has been released to iOS and Android.
Deemo Updated to Version 3.0.0
-Newly added: 4 free songs in "Shattered Memories"
-Newly added: The "Forgotten Hourglass" DLC, which adds 25 new songs
-Newly added: 1 free song added in "Collaboration Collection"
Attention: If you are unable to enter the game after launching or if syncing time takes longer than usual, please turn off your internet connection first, then reenter to game settings and turn off cloud syncing.
As this is a large update, I would like to remind people to please be responsible when adding and editing pages on the wikia and to please report anything thats out of whack to admin staff, or if you have the knowledge to correct it yourself.
Thanks, Synnical.
Which of the new songs in the Shattered Memories Collection is your favorite?
Deemo 3.0.0 has been released - 2 new collections added!
2 Updated chapters with free songs
Create blog post
Blogs
There are a few things that still have to be done

Since Deemo: The Last Recital has arrived in the west, we need to update all pictures & information for its exclusive songs (Daylight, From RestedPoint, Rise Up, Rebellion, Need Your Luv, Earlier Than…

Read more >

When I first entered this wiki, I have noticed something wrong with the Notes in ever song. It should have been Trivia, not Notes. Why do I think of that? Because these two words have a difference. So what is the difference between Trivia and Notes? …

Read more >

Since there is a lot of stuff that has to be done, this will be a spot to figure out what still needs to be done.

Anything that is already done will be struck out.

If anything else needs to be done, say so in the comments.




Add info on the Forgotten Hou…

Read more >
See more >
Ad blocker interference detected!
Wikia is a free-to-use site that makes money from advertising. We have a modified experience for viewers using ad blockers

Wikia is not accessible if you've made further modifications. Remove the custom ad blocker rule(s) and the page will load as expected.