Welcome to the Deemo Wiki!
Feel free to contribute and grow our tree!
Deemo 3.0 Trailer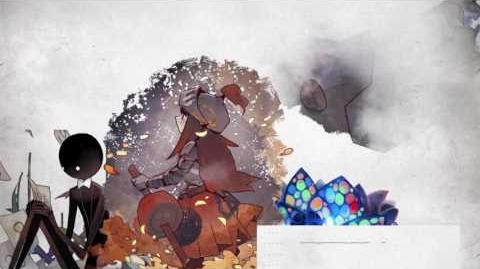 Deemo is a piano music video game created by Rayark Inc., an independent gaming corporation from Taiwan that developed the popular music game Cytus. The game has been released to iOS and Android.
Deemo Updated to Version 3.1.0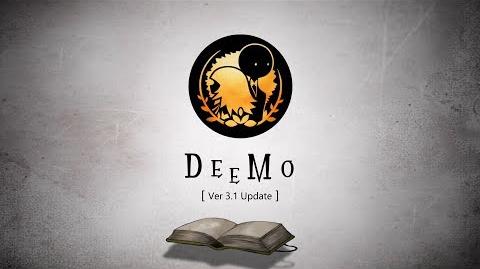 -Newly added: 4 free songs in the Shattered Memories Collection
-Newly added: 1 free song added in the Collaboration Collection
-Newly added: 4 new collections: RAC Collection #6, Mili Collection Vol. 3, the Cranky Collection, and the Yamajet Collection
Attention: If you are unable to enter the game after launching or if syncing time takes longer than usual, please turn off your internet connection first, then reenter to game settings and turn off cloud syncing.
As this is a large update, I would like to remind people to please be responsible when adding and editing pages on the wikia and to please report anything thats out of whack to admin staff, or if you have the knowledge to correct it yourself.
Thanks, Synnical.
Which of the new collections are you most excited for?
Deemo 3.1.0 has been released - 4 new collections added!
2 Updated chapters with free songs
Create blog post
Blogs
Hey guys! Today, WE HAVE SOME ARTWORK (source Rologeass, no idea where he got the picture from). We get 2 songs from RAC 6, one being Frozen Emotion by Xen (from VOEZ), with another being Delusion by an unknown composer. Then we have Yamajet's coll…

Read more >

So, 3.1 was announced at RayarkCon yesterday, and we have 3 confirmed Chapters as well as more songs for Shattered Memories. And here is what I think could be in each chapter soon. Also, if anything changes color here, red means I'm wrong, green mea…

Read more >

Deemo was my first music-rhythm game, & I'll always love it. Because of it, I went on to play Cytus, Lanota, & sometimes VOEZ.

This is part of a set of 3 blog posts on my favorite Deemo, Cytus, & Lanota songs.

Note: Any songs that are also in Cytus wi…

Read more >
See more >
Ad blocker interference detected!
Wikia is a free-to-use site that makes money from advertising. We have a modified experience for viewers using ad blockers

Wikia is not accessible if you've made further modifications. Remove the custom ad blocker rule(s) and the page will load as expected.