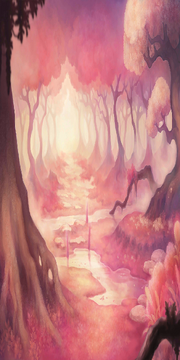 The Sakura Forest is a room, though seemingly out of place, is accessible via the telescope in the Balcony. It can only be accessed in Forgotten Hourglass playthroughs.
Elements
Edit
Selecting the trees triggers dialogue
Ad blocker interference detected!
Wikia is a free-to-use site that makes money from advertising. We have a modified experience for viewers using ad blockers

Wikia is not accessible if you've made further modifications. Remove the custom ad blocker rule(s) and the page will load as expected.